workingmenblues studio
A versatile studio, pop-up and event space by workingmenblues. 
we foster a space for creatives to embrace fashion, culture and the arts. 
workingmenblues studio is a daylight photography studio and event space located in the central Westerparkbuurt in Amsterdam West.

The style is contemporary and clean: the all-white and concrete look matches with cosy design furniture and green spots spread all over the space. 

Thanks to the large windows and glass walls, all the areas are always filled with natural light, which can be lessened by the soft linen curtains.

Depending on your wishes, the studio can host photoshoots, art and marketing events, showrooms, or workshops.
Please note that we only allow B2B events (no private events and no parties).
prices
half day €400 
all day €700 
5 days €2600
Including Wifi, Sonos sound system & cleaning fee.
Prices are excluding VAT, catering and personal costs.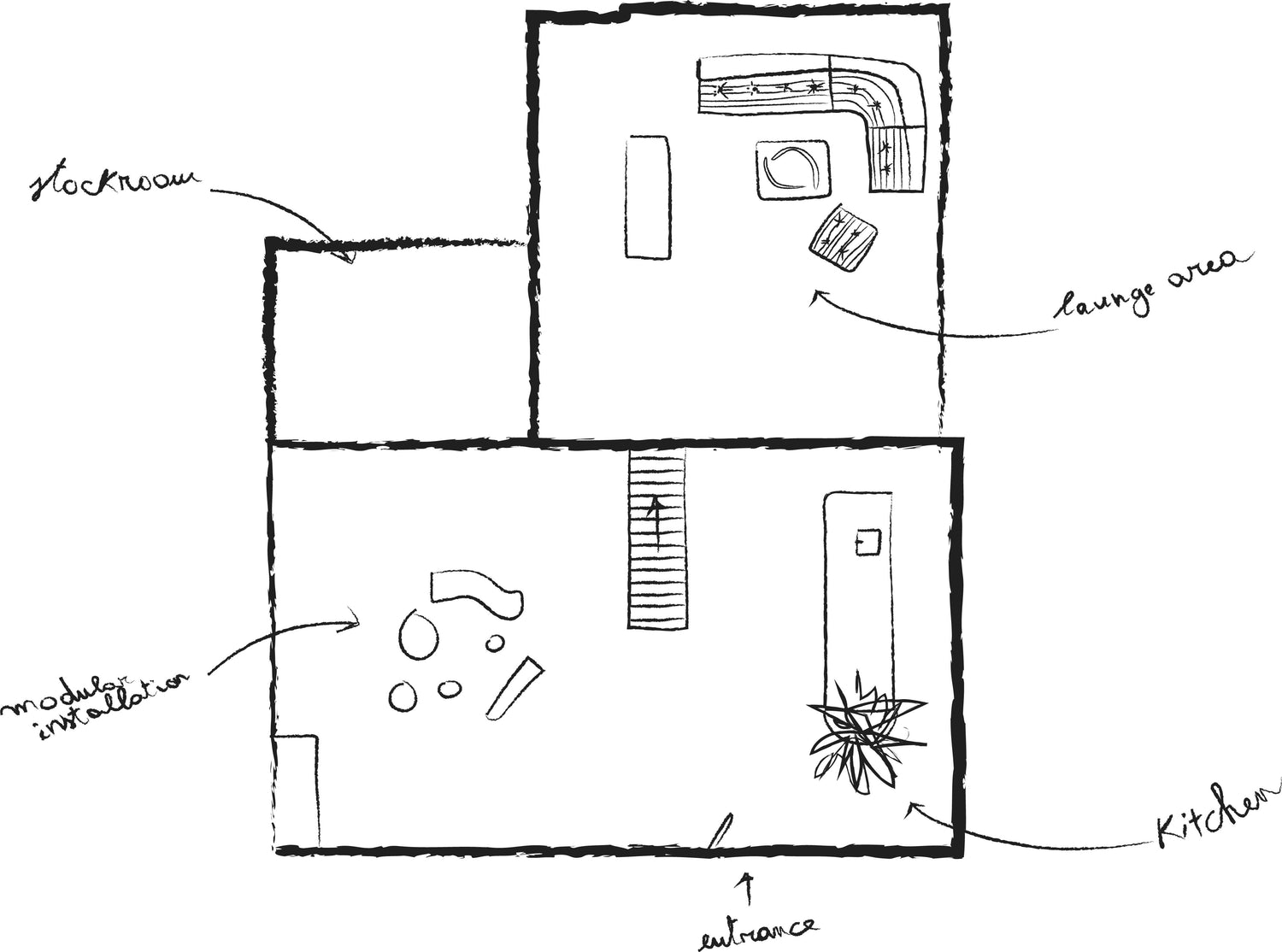 Dimension: 160m2 (90m2 ground floor, 70m2 entresol)
Max amount of people: 100
Our address is Donker Curtiusstraat 13 located in a completely rebuilt building (rebuilding done by ourselves with the help of @Studio__Miku). The entrance is the right door of the building.
The studio is located 15 minutes by walk from Westerpark.
Car: There are (paid) parking spots in front and around the building. The studio is based on the ground floor which is ideal for unloading.
Bus: line 18 from Central Station.
Tram: line 3 from Westergasfabriek/Flevopark.
WE ARE LOOKING FOR CO-TENANTS
for our beautiful studio xl, sharing 563m2